Rates: The first day is always $22.00 no matter what time you check in,on the last day if you pick up by 8:00 am is free. After 8:00 am then a full day rate is charged. 

Boarding

$22.00 per day, for most dogs

Extra Large $27.00

Extra $10.00 per day charge for dogs that can not co-mingle with other dogs or fence jumpers. 

Discounts for 3 or more dogs

Doggie Day
 Care

$15.00 per day, this is included if you are boarding.
Un-sprayed or Non-Neutered dogs is additional fee of $5.00 per dog per day. 

If your dog bites a human there is a $30.00 fee. 

All dogs must be current on all shots

This page was last updated: April 28, 2018
Hours: We do not stay later than 6:00pm

Drop off/Pick up by Appointments only between: 

Mon - Fri 7 am - 10:45 am  & 4 - 5:45 pm

Saturday 7:30 am - 11 am

Sunday Pick ups/Drop offs is from 4 - 5:45 pm only (Sunday is a full day charge)

No Unscheduled visits. Please check availability on the Kennel Booking page. 

The best way to reach me is by text. 

We are a small working farm and our time is our most valuable commodity. We set appointment times up and ask you be prompt for them. Pick ups/Drops are by appointment only.  Late fee of $20.00 applies if you miss your appointment without prior approval.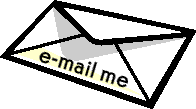 Happy Dirty Dogs Bath Package $30

   Back by popular demand, our end of visit bath package. This very essential and effective bath package includes:

     a deep scrub bath, lasting 20 - 30 minutes, using a special shampoo to rid of any smells or critters your pup might of picked up. Then a secondary bath with all natural lavender scented essential oil shampoo. 

     Next a thoroughly relaxing blow dry

     I finish up by a good brushing & a spritz of lavender cologne. Will be an extra charge if your dog is heavily matted.

Thelma & Louise after a day of fun and BEFORE bath. 

NGNG Farm & Kennel is the place where your dogs needs are our top priority. To ensure we offer the very best care and boarding experience possible we are very small and plan to stay that way.